Abandoned Temple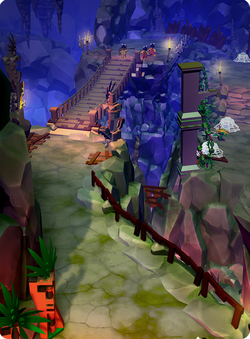 Requirements
You have to be Level 20.
Worlds Accessible
Mythology Mountains
Enemies
Breeze-Maw Mystic, Breeze-Maw Berserker, Skeleton Archer, Skeleton Axeman, Ogre Rockcrusher, Ogre Smasher, Mountainlord Trock.
Major Characters
None.
Interactive map
Not available
"This temple built to worship Zeus has become the home of all manners of beasts.
The Abandoned Temple is the third pocket adventure of the Mythology Mountains.
The following minifigure parts can be found here:
Character Points
Notes
Builders not of the Light Element are slow to build the jumper at the end.
Gallery
Ad blocker interference detected!
Wikia is a free-to-use site that makes money from advertising. We have a modified experience for viewers using ad blockers

Wikia is not accessible if you've made further modifications. Remove the custom ad blocker rule(s) and the page will load as expected.