This article is a stub. You can help the LEGO Minifigures Online Wiki by expanding it.
No reason was given.
Big Bad Wolf

Champion

Big Bad Wolf is an Alpha Wolf champion in the Kingdom.
Abilities
Big Bad Wolf attacks by biting, then calls a Summoned Wolf, one after another.
Defeat for 25 points each as Roller Derby Girl (9), Tomahawk Warrior (10), Island Warrior (11), Fly Monster (14).
Battle Tactics
Gallery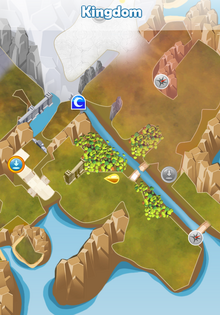 Ad blocker interference detected!
Wikia is a free-to-use site that makes money from advertising. We have a modified experience for viewers using ad blockers

Wikia is not accessible if you've made further modifications. Remove the custom ad blocker rule(s) and the page will load as expected.