This article is a stub. You can help the LEGO Minifigures Online Wiki by expanding it.
No reason was given.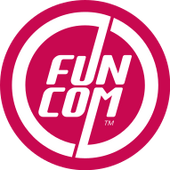 Funcom is a gaming company known for their MMOs. The company was established in 1993, and has made popular games such as "The Secret World" and "Anarchy Online" using their own custom Dreamworld Engine. LEGO Minifigures Online is one of their latest projects.
Links
Gallery
Ad blocker interference detected!
Wikia is a free-to-use site that makes money from advertising. We have a modified experience for viewers using ad blockers

Wikia is not accessible if you've made further modifications. Remove the custom ad blocker rule(s) and the page will load as expected.